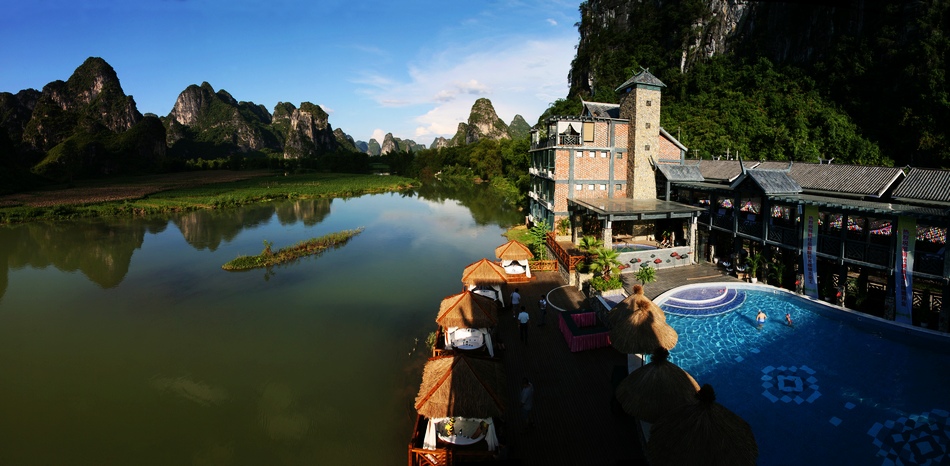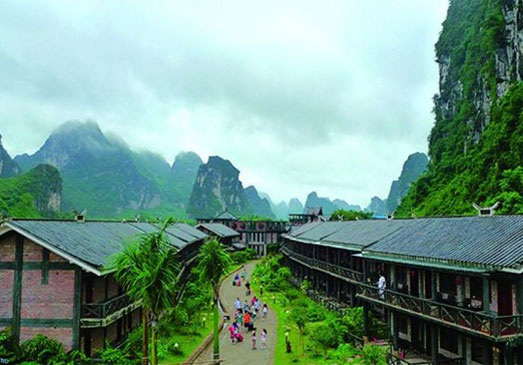 Ming-shi Mountain Villa
Designed in the style with great ethnic features of Zhuang people, the ingenious Ming-shi Villa is seated just on the river bank of the picturesque Ming-shi River.
A hotel dotted in the quiet and beautiful landscape, the Ming-shi Villa is equipped with various rooms and facilities, such as deluxe room, president suite, multifunctional meeting room, outdoor swimming pool, characteristic dinning hall, luxurious KTV boxes, superior sauna and massage services, etc. A short seclusion in the villa and experience of an idle life as an immortal is simply to watch a sunrise in the early morning, enjoy a sunset in the dusk, and admire the moon and stars at silent night.
Hotel(Ming-shi Mountain Villa):
Ming-shi service

Ming-shi service

Ming-shi service

Ming-shi service

Ming-shi service

Ming-shi service